Best Removals in Chapeltown - Pro Removals Rotherham
Rotherham Removals offers stress-free moving services for individuals wishing to relocate their possessions from one location to another. Our main goal is to give our clients the best possible service, and we constantly go above and above to help them relocate. Since we've been operating in the field for a while, we've established an excellent reputation among the Rotherham community. Therefore, to eliminate room for error and guarantee client pleasure, we have included only the best individuals in our team. We provide various removal services, including home and business moves, piano and furniture relocations, and many more.
You've come to the correct place if you seek dependable removal service at reasonable pricing. We offer you a comprehensive package in which every aspect of the delivery of your products is handled by experts with extensive experience in this field. We never make compromises regarding our customer's needs and ensure that the products are delivered smoothly and to the correct location. Please feel free to contact us; Rotherham removals are pleased to assist you.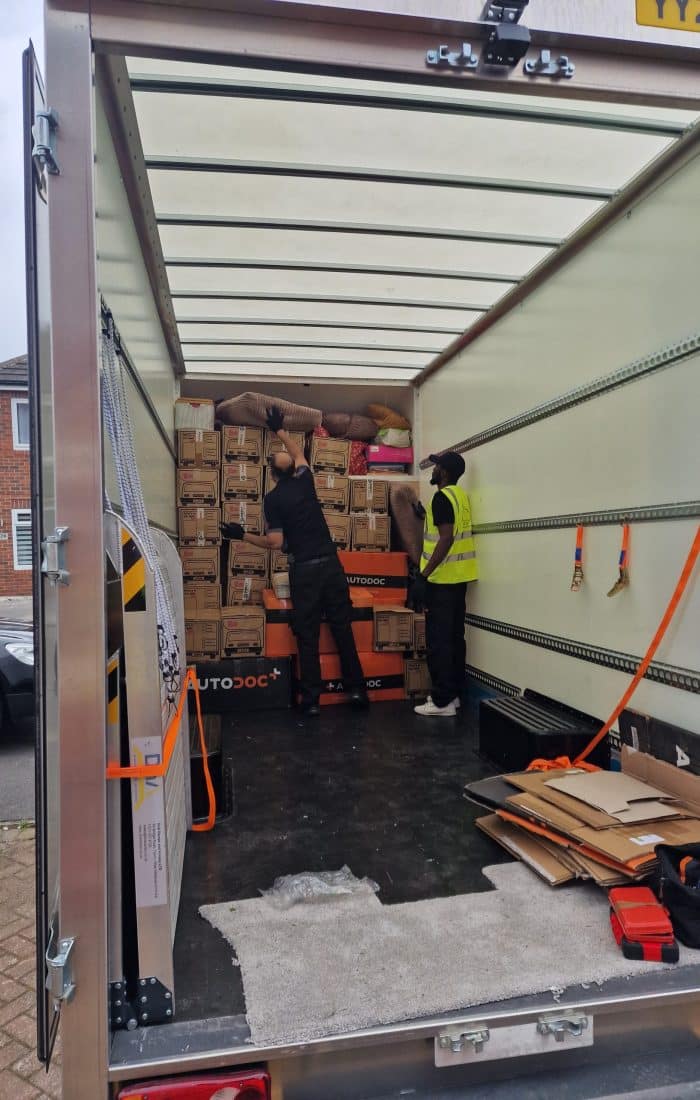 Why Should You Choose Pro Removals Rotherham?
We move your goods with the utmost care, and under the guidance of experts in removal services, there is no risk that they will be damaged when you work with us. We will only send the best employees to pick up and deliver your items from your house to the designated destination.
It takes skill to move necessities out of the house; therefore, it's crucial to have the correct advice and assistance to deliver your goods. If you are moving house in Rotherham, our removal service will assist you with the delivery of the products with minimal difficulty and at a reasonable cost. We will deliver your items to the location of your choice once you have given us your specifications. We also deal in office removals and many others.
We have expanded our removal services beyond office moves to include piano, furniture, student, and a man with a van service. In addition, we aid and allow customers to transport their office supplies from one location to another. Our staff's efforts will ensure that the task is completed with the utmost precision and efficiency.
Every part of our services is efficient. To achieve this, we ensure openness in the service so that our customers receive accurate information and may contact us without difficulty with their questions. Our professionals are confident that they can provide further support if you transfer workplaces and require house removal services. Rotherham Removals is at your beck and call.
Schedules and deadlines are always crucial during moves, but when the relocation is for a company, there is an added motivation to do it on time. Our clients are interested and want to get back to doing business as usual. There may be delays, which might be bad for the company. It is crucial to engage an effective and accountable removal crew and make it happen for you to be at the top of the game among Removal companies in Rotherham.
We have expertise with all kinds of moves, including commercial ones, at Pro Removals Rotherham. Regardless of the type of business, we know what it takes to execute a successful action.
Rely on Professional Movers: Pro Removals in Rotherham
We are aware of your desire to relocate as affordably as possible. It's wise to stick to a budget whenever feasible because several small fees and expenses accumulate over time. But it doesn't imply you should cut corners on your removals. Going it alone is nearly always a mistake you will regret.
Why make the day of the move a hassle? Why do people employ professionals? Instead of going through the hassle of trying a shoddy house removal, use a service like ours that is inexpensive but effective to manage on your behalf. 
You won't believe how soon you'll feel at home in your new location. You'll be delighted that you worked with our trustworthy local crew and removal service that is 100% efficient and reliable removal service.
Get more detailed tips for removals on our blog section.
Not sure where to begin?
no need to worry, we'll help you move.
Affordable prices which are the best in the removal industry.
Get Quality Moving Customize Solutions with Pro Removals Rotherham - Making Life Easier!
Getting to Pro Removals Rotherham from Chapeltown is a straightforward journey that typically takes about 25 minutes to cover the 8.9-mile distance. Start by heading north on Ecclesfield Rd/A6135 toward Smith St, and at the roundabout, take the third exit onto Cowley Ln/A629.
Continue on Upper Wortley Rd/A629 and navigate through a few roundabouts. As you reach Centenary Way/A630, take the fourth exit at the roundabout and stay on Centenary Way/A630. Afterward, make a slight left onto Drummond St, leading to Broom Rd/A6021.
At Stag Roundabout, take the fourth exit onto Wickersley Rd/A6021 and continue your journey until you approach Brecks Roundabout. There, take the second exit onto E Bawtry Rd/A631, make a U-turn at Patterdale Grove, and finally, turn left onto Wickersley Ct to arrive at Pro Removals Rotherham.
For live traffic updates and the most optimal route, you can always check this link. Safe travels!